Going through a divorce or separation is one of the most difficult realities of life. If you have children, raising them with your former partner will be another challenging task, but it's completely doable. To help you get started, our family lawyers at Peterson White, LLP are sharing their biggest co-parenting tips.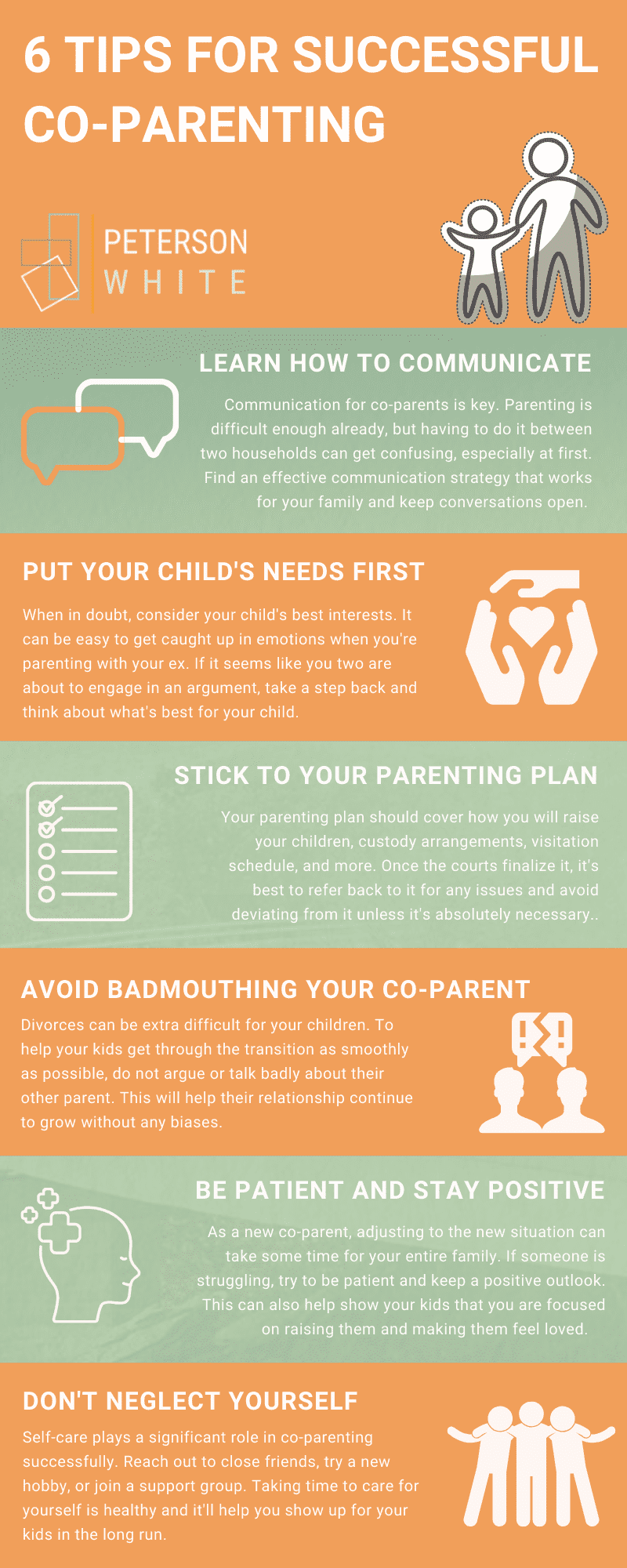 As you navigate through the unique challenges of co-parenting, you may encounter issues that you cannot handle alone. If you find yourself in a situation where your child custody arrangement needs a second look or you need to modify your child support orders, Peterson White, LLP is here to guide you.

Take the first step with our family law attorney by calling us at (855) 919-4124.